Home
The Success Summit is an excellent opportunity to gain key insight on local economic development, community history and public affairs. It will provide that rare opportunity to meet local government and business leaders.
Gene Mullin, Former California State Assembly Member & Former City Council Member
The Success Summit is a project of the Skyline College President's Council, a dedicated group of community leaders who volunteer as ambassadors at Skyline College. As a pillar in the community, Skyline College is interested in actively participating in the issues of importance in the county and fueling the economic engine of our communities. Thanks to the President's Council and the leadership of Greg Cochran, former CEO of the South San Francisco Chamber of Commerce, a Success Summit committee was formed.
The Summit will be held at Skyline College, conveniently located off Highway 280 in San Bruno, and is presented by the President's Council.
Welcome
Dear Success Summit Attendee,
The Skyline College President's Council is delighted to welcome you to the Success Summit! In our fifth year, the Success Summit creates an avenue for conversation and understanding on themes significant to the time and our locale.
We open the morning with a keynote from Tom Nuris, Esq. Chairman of the Board of Trustees, Seton Medical Center.
You'll hear thought provoking presentations and take part in interactive discussion providing you the opportunity to add your voice to the dialogue on:
Housing. Continuing to focus on successful solutions, the fi rst panel will address workforce housing. How do we provide opportunity for community members who educate our youth? Can these solutions be applied to others?
Jobs. As we transition economies with more of a focus on technology and information, is there opportunity, working with employers and educational institutions, to develop programs to focus on jobs for individuals (from students just entering the job market, to those that require retraining) already in the bay area?
Your engagement will ensure a stimulating exchange as we work together to advance the vibrancy of this region. Thank you for being here today.
Sincerely,
Michele Enriquez-DaSilva
Co-Chair, Success Summit
Business Development Officer,
San Mateo Credit Union
Kirsten Pinochi
Co-Chair, Success Summit
General Manager,
Recology San Bruno
5th Annual Skyline College Success Summit
The Success Summit is a half-day forum designed to bring together business, civic, and community leaders to discuss innovative strategies for solving tough issues that affect San Mateo County businesses and residents. Participants will meet face-to-face with experts and key decision makers within the county.
Keynote
Tom Nuris, Esq.
Chairman of the Board of Trustees, Seton Medical Center
Seton Medical Center and San Mateo County Together in Health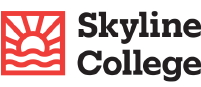 Location:
Student & Community Center
Building 6, 2nd Floor
Skyline College
3300 College Drive
San Bruno, CA 94066